BAGGING INNUMERABLE AWARDS PINNING HOPES ON LIGHT AT THE END OF THE CHANNEL.
By Alem Hailu
The Ethiopian Herald Special Sunday's Edition is all out to scout for gurus that stamped a gargantuan footprint on the global arena thereby to enthuse others to challenge their limits cognizant that success is at arm's reach if one tooth and nail fights to circumvent pitfalls stationed all the way on the rocky road of life
.
In the Success column of this edition, we have stood the opportunity of interviewing
a prolific author on the other end of the Atlantic Ocean. She goes by the name of Brenda Mohammed. Aside from helping many authors, she uses literature as a vehicle to troubleshoot challenges borrowing lessons drawn the hardest way from dark nights of the soul.
Excerpts:
The Ethiopian Herald
: Greetings from Ethiopia. Thank you for accepting our request to be our guest.
Brenda Mohammed
: I am happy to be a guest on The Ethiopian Herald Special Sunday Edition and thank you for this opportunity.
Herald
: To begin with could you brief us about yourself--where you were born, your upbringing and your educational pursuit and also your country?
Brenda
: I was born in Trinidad in the Caribbean and still live there. Trinidad is an oil-rich nation and is known as the land of the calypso.
I am a former Bank Manager of a large international bank in Trinidad, and hold a Diploma in Banking from the Institute of Bankers in London.
After banking, I moved into the Insurance field. I obtained a Diploma in Life Underwriting from the American College, USA and qualified for the Million Dollar Round Table, the Premier Association for Financial Professionals, six times in a row.
Life Membership in MDRT was conferred on me.
Herald
: Do you remember how and when you were drawn to the wonderland of literature?
Brenda
: My writing career sparked after my near-death experience with Cancer and my miraculous recovery.
I wrote the book, I AM CANCER FREE to tell people who were in similar positions that cancer does not have to be a death sentence. The book became a best seller and gave me the encouragement to continue writing.
3) How is it like the twists and turns you gone through before you made a prolific author-poet of yourself? How many books do you have?
Brenda
: I wrote twenty-four books to date. Some of my books won multiple awards as follows.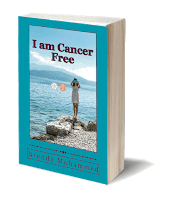 1. I am Cancer Free - Readers Favorite award in category Health and Fitness 2018 and McGrath's first-place winner in Non-fiction 2016.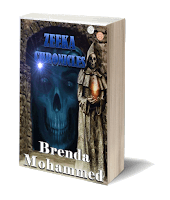 2. Zeeka Chronicles was an award winner in the Category Young Adult Thriller in Readers Favorite International Awards 2018, winner in Science Fiction in SIBA Awards 2017, winner of the gold award in the category science fiction in Connections Emagazine Readers' Choice Awards 2018, and winner in the top ten finalists for science fiction in the Author Academy Global Awards 2018.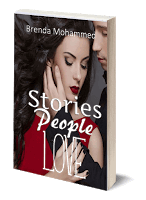 3 August 2019 Stories People Love was a winner of two gold medals in Connections EMagazine Readers' Choice Awards. First place in Romance Category, and first place in all genres.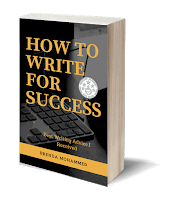 4. In the same contest How to Write for Success won a gold medal in the category Non- Fiction.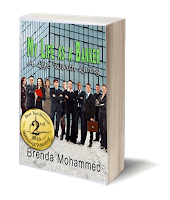 5. My Life as a Banker - 2nd place Bio/memoirs in SIBA Awards.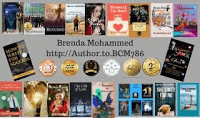 Several of my books and even an Audiobook are bestsellers.
Besides awards for my books I was awarded the following:
.
1.In October 2018 Appointed as Honorary Member of the World Higher Literary Academic Council of WORLD NATIONS WRITERS' UNION of Kazakhstan.
2. On 29th December 2018, awarded the World Laureate in Literature by World Nations Writers Union.
3. On 30th December 2018, I received a Global Literature Guardian Award from Founder of Motivational Strips and Associates, World Nations Writers' Union, and Union Hispanomundial de Escritores.
4. On 31st December received a Certificate of Honour for serving as a juror in an International Poetry Contest sponsored by World Nations Writers Union.
5. For efforts in maintaining and spreading Global Peace, Motivational Strips and its Nominating Authorities awarded me with a Golden Dove of Peace Award in 2019.
6. Appointed June 2019 National President of the Union of Writers, Union Hispaniomundial de Escritos for Trinidad and Tobago."
7. In August 2019 received a Diploma and World Poetic Star Award from World Nations Writers Union.
8. On 31st August 2019 was honoured by the Seychelles Government Accredited Literary Society [ LLSF]for her contribution to World Poetry, creativity, and writing expertise.
9. On October 16th, 2019 I was awarded the Order of Shakespeare Medal by the Founder of the Facebook group Shiju H Pallithazheth for selfless service imparted to keep the ambiance of world writers on a rightful and progressive path, as well as in helping the forum in maintaining the modus operandi of Motivational Strips secure since its inception a year ago.
Herald
: On what areas do the themes of your work revolve around? Do you espouse art for art's sake or art for life's sake (edifying works) or do you choose the middle ground?
Brenda
:I write in multiple genres. I have written children's books, memoirs, romance stories, science fiction, mystery and thrillers, self-help, and any genre I feel to write in.
Herald
: As we see on Facebook you encourage others, especially young authors to emulate accomplished writers like you. You as well use literature to address societal problems. Could you tell us about the circles like Writing for Success and Prevention of Suicide?
Pertaining to meeting your objectives how do you assess this task of yours?
Brenda
: You are right, I founded the group How to Write for Success to give back to the world and to celebrate my miraculous recovery. I named the group after my award-winning book, 'How to Write for Success.'
In just over one year since I established it, it has gained over 5200 members who all love to post their work and receive a valuable comment from me. Many of them are publishing books now using the information I have uploaded on the group's website https://howtowriteforsuccess.net and that gives me a great deal of satisfaction. Because of the growing increase in published books I opened another group named How to Write for Success Library.
My work in Literature for Suicide Prevention is recognized worldwide.
I was the driving force in the production of A SPARK OF HOPE: A Treasury of Poems for Saving Lives in February 2019.
Forty-nine poets contributed poems towards this life-saving venture.
The book topped the charts on Amazon and made Best Seller No.1 within the space of two days.
We have had reports from members that the book helped save the lives of many individuals.
I have opened a second Facebook group, Poems for Suicide Prevention to collect poems for Part II of the book which I hope to publish in 2020 and only the most suitable poems will be selected.
I believe that I should also mention that I have affiliated the group How to Write for Success with the Facebook group Motivational Strips, whose dynamic Founder is Shiju H Pallithazheth. That group has over four million visitors monthly and I am on the executive administration team to oversee operations. One year ago he appointed me as Vice-Chancellor of Motivational Strips Academy for Literary Excellence and Wisdom.
Herald
: Many writers say "We are writing for the labor of love!" in light of the little or no financial returns they get. Is that why you opened a poetry circle to help such authors?
Brenda
: The answer to that question is Yes because you can only become perfect at something if you keep practicing doing it. The more you write, the better you will become at it, and even make it to bestseller and award-winning status.
Herald
: If you have a message to convey to young writers in particular and the global community, in general, you are welcome.
Brenda
: My mantra in life is NEVER GIVE UP, and I am sending a message to all young and aspiring writers to never give up.
Sometimes success is waiting behind the next closed door.
If you do not open it, you will never fulfill that dream.
TO READ THE FULL ARTICLE CLICK HERE