Today the Author Spotlight is on Vindhya Sharma, nicknamed Bindi Sharma on Facebook, one of the brilliant and efficient Administrators of How to Write for Success Literary Forum, with sub-forums, Poems for Suicide Prevention, Poems Against Domestic Violence, and Library of How to Write for Success.
Bindi is also a gold categorised member of Motivational Strips, the world's most active writers' forum.
Bindi has done her schooling from Dehradoon, India where she did her graduation in Indian culture and Fine Arts.
She is a national scholarship holder and studied political science for two years at PB university in Chandigarh.
After that, and inspired by her mother, she joined various social organisations to do social work.
Bindi worked as State Social Organiser at Shimla H P.
This is an Association for social and moral hygiene
She was also involved in associations with Bhartiya Grameen, Mahila Sangh, and The Red Cross society affiliated under the International Abolitionist Federation of Geneva.
During this period she organised agricultural camps and seminars at the district level involving people at the grass root level.
She wrote a thesis on 'The status of women in Himachal Pradesh and presented it in All India Conference at Jaipur.
She continued to work for the upliftment of rural areas.
Later on, she chose journalism as a career in Delhi and worked for 'India calling ' ( Toronto paper ). She also did freelancing for various Indian papers.
In between, she worked in the Press institute of India Sapru house New Delhi under Nieman fellow late Shri Chanchal Sarkar for the publication of its magazine 'Vidura. '
She loves to write poetry and has published many poems.
In 2018, she attended Poetic Confluence in Hyderabad and the world-famous Guntur poetic festival and was felicitated.
Bindi's book of poetry 'Eternal memories" containing 65 poems was published by Vishwa Bhartiya research centre and was released in world poetry festival 2017 organised by Shri L S R Prasad in Hyderabad Ramoji Rao City.
Bindi is a co-author in several national and international anthologies as follows: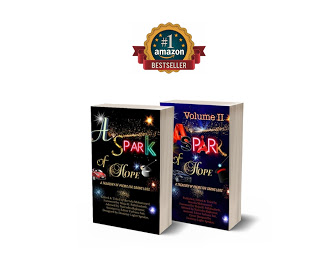 1. Amazon bestsellers No 1, A Spark of Hope: A Treasury of Poems for Saving Lives, Volumes 1 and 2, which were initiated by How to Write for Success Literary Forum of which Brenda Mohammed, an author of twenty-five books, is Founder.
2. Voices of humanity volume 4, compiled by John Patrick Boutiluer &Gina Ancheta Agsaulio -
ARDUS publications New Anthology dedicated to all matters related to humanity, Love, equality, peace brother/sisterhood human rights, freedom of speech, and action freedom of sexual and gender expression. Her poems Northern lights of Norway and Loneliness are published therein.
3. Women poets within and beyond shore ( volume -1). Her poems published were Melody of dreams, Story to tell ( one lonely bird ), and Autumn river.
4. Humanitarian voices from 40 countries - A tribute to the current refugee crisis
Verses on racism, resistance, and refugee crisis volume 1, Edited by Dr. Shamenaz Bano and Foreword by Maram Al Masri ( Syrian poet ). Poems published were: Syrian civil war, Black wonders, and Healing.
5. Petals of Peace, An Anthology by Dr. Manthena Damodara Chary. Poems published were Mother Earth and Peace.
6. Symphony of souls An Anthology by Manthena Damodara Chary. Poems published were
Soulful memory, and Love you ma ( mother ).
7. Tranquil Muse An Anthology of poems. Edited by Gopichand Parchuri and P. Nagasushila.
Her poem was Crescent Moon.
8. Medley of melodies An Anthology -A florilegium of poems
Her poem was Love is Life's Linchpin.
9. Shapes of love A pictorial Anthology of love and poetry ( coffee table book ) By Shri K. C. Sethi and Sunita ji.
Her most favourite poem was published: Silence passion speaks a thousand words
10. The spirit of India - An Anthology of patriotic poems By Manthena Damodara Chary -
Vishwa Bhartiya publications in which her poem Patriotism was accepted.
Brenda Mohammed
Regional Director - Operations - Motivational Strips, the world's most active writers forum.
Founder - How to Write for Success Literary Forum
Author of 26 Books.