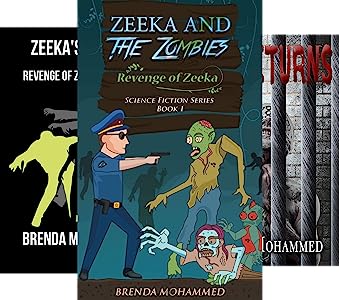 Revenge of Zeeka five book series is a horror mystery thriller series about futuristic zombies and their clever Mastermind Zeeka.
.A zika virus outbreak is the start of the island's troubles.
Twenty years later terror stalks the island.
It's the year 2036, and it's a high-tech world.
Dr. Raynor Sharpe had a vision of zombie-like men with small heads walking on the beach. Was he dreaming or was it a reality?
The woman he secretly loves, Janet Jones, is engaged to another man, and is sleeping in the next room. Why is she there?