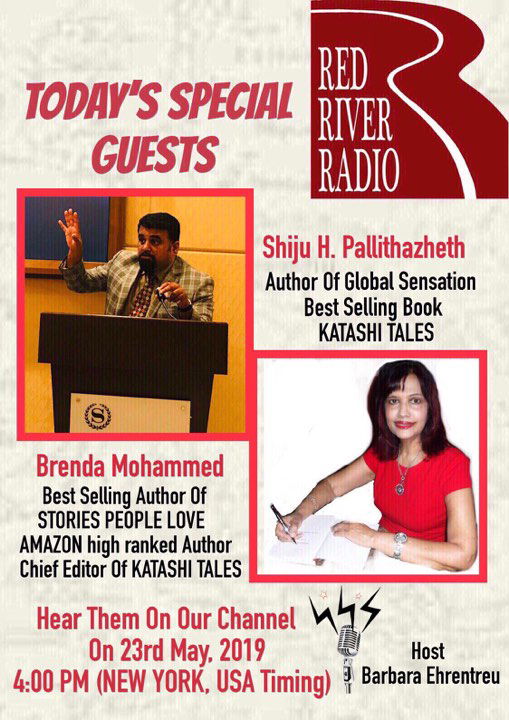 Barbara Ehrentreu of Red River Radio was the host of these wonderful interviews on her Radio Show on 23rd May 2019.
It was lots of fun speaking to her and Shiju H. Pallithazheth.
My Book Sales have boosted since that interview.
Barbara is an Admin of the dynamic Facebook Group Motivational Strips. Shiju H. Pallithazheth is the Founder.
Brenda Mohammed is the Founder of How to Write for Success Group, which is affiliated to Motivational Strips.
Those who missed the live show can listen to the interviews by clicking on this link. The Interviews start after the slideshow of twenty-one books.